Lex Solution:
Digital Menu
for the establishments serving food and drinks
YEAR:
2020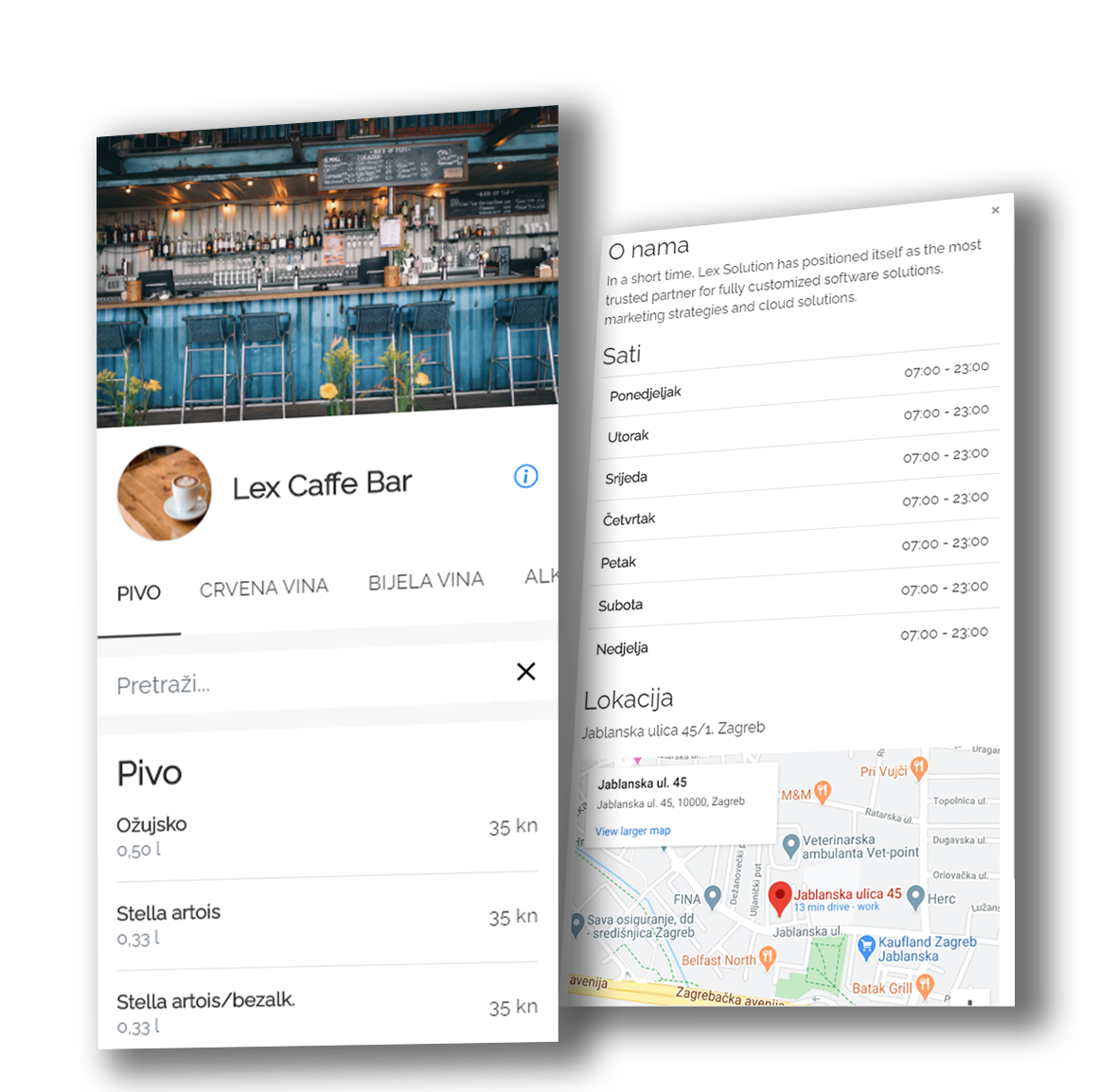 Our Clients
Our clients are prominent cafes and restaurants who wish to digitalize and simplify their business.
A Problem:
During the covid-19 breakout cafes and restaurants have been hit significantly. Among other health-related restrictions, the traditional menus have been prohibited and the establishments that serve food and drinks are required to search for alternate solutions, such as digital menus.
Most digital menus we researched were visually outdated, not well translated, or lacked in some features, so we decided to make our own solution!
The Solution:
We have created a fully customizable and responsive digital menu for cafes and restaurants – we are proud to say the best on the market.
The menu works by simply scanning a QR code with your camera.
It features a clean and modern design, complete CMS system with multi-language options, integration with social and much more:
Features list:
clean and modern design
fully responsive, best adjusted for mobile devices.
a complete CMS system – this means you can easily update your menu, add photos, or change the prices.
multilanguage ready
various currencies
social media integration
basic information of the establishment such as address and phone number
location via Google maps
QR code design with custom LOGO